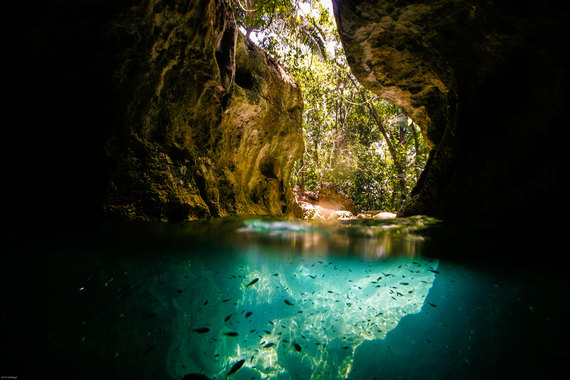 The ATM Cave is one of the most visited caves in Belize
Belize City, May 7th 2014 Larry Waight Reporting: BETEX which is the largest tourism expo in the Belize and is organized by the Belize Tourism Industry Association (BTIA) is scheduled to commence tomorrow May 8, 2014 at the Princess Hotel in Belize City.
The Expo is a business-to-business event that showcases Belize's travel destinations, hotels, tour operators, and other tourism service providers and attracts more than 350 local and international tourism professionals and press representatives.
The event is an exclusive opportunity for international traveler resellers to meet, network, negotiate and conduct business with local travel suppliers and to learn more about Belize and experience the destination first hand.
First organized in 1996, BETEX is held every two years and the last expo was in 2012 and businesses from around Belize that were present were:  Chabil Mar, Hatchet Caye Resort, Ka'ana Boutique Resort, Laru Beya Resort & Villas, San Ignacio Resort, Portofino Beach Resort and Cahal Pech Village Resort to mention a few.
This year, the opening night of the event is scheduled for Wednesday May 7th at the Princess Hotel and Casino.
As Belize's leading national private sector tourism association, the BTIA represents a unified voice and advocates for issues that benefit its members. The organization also influences tourism policy, legislation and marketing for the sustainable development of the industry and improved quality of the visitor experience.
© 2014, BreakingBelizeNews.com. This article is the copyrighted property of Breaking Belize News. Written permission must be obtained before reprint in online or print media. REPRINTING CONTENT WITHOUT PERMISSION AND/OR PAYMENT IS THEFT AND PUNISHABLE BY LAW.
Comments