Posted: Saturday, August 31, 2019. 4:47 pm CST.
By BBN Staff: Belize resorts count on tourism to keep the nation's economy healthy and growing, but some properties go the extra mile to show their reverence and respect for the natural bounty that makes Belize a paradise on Earth.
Staff at Ka'ana Resort, located in San Ignacio, decided to do more than just talk about going green. They committed to showing their community some love, too. "We all strive to make Belize a cleaner, more enjoyable place," said Wolfgang Brandl, the resort's general manager, "so our Ka'ana Resort family decided to undertake a clean-up campaign that is without precedent."
Forty garbage drums were distributed throughout San Ignacio and neighboring Santa Elena. "Enthusiasm generated by this initiative shows how much all of us care about our beautiful, green land."
"It's not just about tourism, though a tidy environment is always welcoming," added Wolfgang. "It's also about the pride we take in our nation and in Cayo. We always look for ways to adopt new sustainability protocols and we believe that the distribution of those drums will be one of the most visible ways to show how much Ka'ana cares."
Ka'ana Resort is located amid some of the nation's most gorgeous rainforest/jungle areas. As such, both the property and the staff have felt a keen obligation to not only keep their environment pristine, but one of the resort's missions is to empower other local communities to step up their efforts, too.
"We strive to be educators and stewards of the earth," Wolfgang notes. "We lead by example. One of our responsibilities is keeping up with the latest "green initiative" resources and methods. Guests staying at Ka'ana know, from the moment they arrive on site, that they've landed in a place where respect for the planet is evident."
How do visitors feel about vacationing in a place that prioritizes sustainability? Easy, says Wolfgang. "They return explicitly because they know they will spend their holiday at an epicenter of beauty and responsibility. There's a reason the name Ka'ana was picked for our resort. It's located "on the doorstep of the ancient Maya city" Ka'ana, which translates as 'Heavenly Place.'"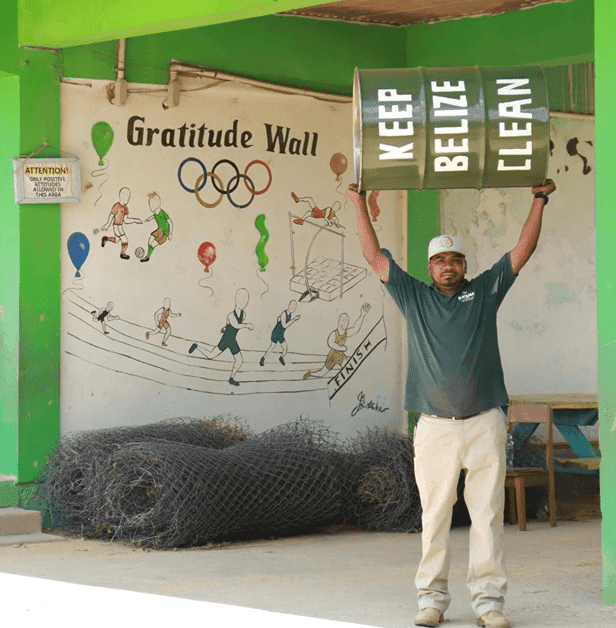 Guests eager to stay at a resort on the cutting edge of environmental responsibility find every resource and amenity they desire. Luxe suites and villas. A menu of tours enjoyed by guests who like their holidays to be adventures. But for many, a vacation spent beside the pool, relaxing within their beautiful accommodation, enjoying spa services or practicing yoga is sufficient and amazing.
Even onsite dining is an exceptional experience thanks to the two-acre organic garden that supplies much of the resort's ingredients. Also approximately 70 organic fed and free running chickens provide you the freshest breakfast eggs you can wish for. The chicken are not only happy but tame too and they are looking forward to welcoming you to their farm next to the organic garden
Ka'ana is a jewel in the crown of Belize tourism–as frequent guests are happy to attest. If living green is a serious part of your lifestyle, isn't it time you vacationed green, too?
Аdvеrtіѕе wіth thе most visited news site in Веlіzе ~ Wе оffеr fullу сuѕtоmіzаblе аnd flехіblе dіgіtаl mаrkеtіng расkаgеѕ. Yоur соntеnt іѕ dеlіvеrеd іnѕtаntlу tо thоuѕаndѕ оf uѕеrѕ іn Веlіzе аnd аbrоаd! Соntасt uѕ аt [email protected] оr саll uѕ аt 501-601-0315.
© 2019, BreakingBelizeNews.com. This article is the copyrighted property of Breaking Belize News. Written permission must be obtained before reprint in online or print media. REPRINTING CONTENT WITHOUT PERMISSION AND/OR PAYMENT IS THEFT AND PUNISHABLE BY LAW.